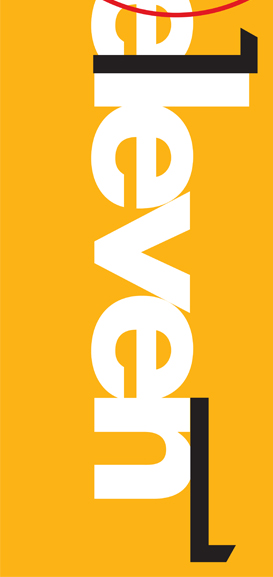 2011 featured artists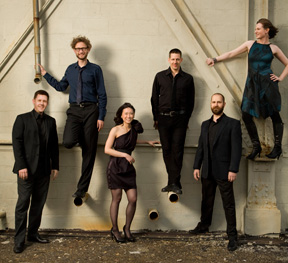 eighth blackbird, ensemble-in-residence
Described by The New Yorker as "friendly, unpretentious, idealistic and highly skilled", eighth blackbird promises its ever-increasing audiences provocative and engaging performances. It is widely lauded for its performing style: often playing from memory with virtuosic and theatrical flair and its efforts to make new music accessible to wide audiences. A New York Times reviewer raved, "eighth blackbird's performances are the picture of polish and precision, and they seem to be thoroughly engaged by music in a broad range of contemporary styles." The sextet has been the subject of profiles in the New York Times and on NPR's All Things Considered; it has also been featured on CBS's Sunday Morning, St. Paul Sunday, Weekend America and The Next Big Thing, among others. The ensemble is in residence at the University of Richmond in Virginia and at the University of Chicago. Visit eigthblackbird.com for more information on 3p's ensemble-in-residence.
VERGE ensemble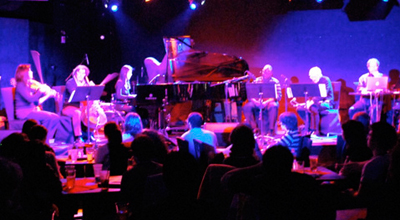 VERGE ensemble is Washington's longest-running modern music organization. A group of professional performers and composers founded the ensemble, originally the Contemporary Music Forum (CMF), in 1973 to encourage the composition and performance of modern classical music. In 2003, we became the modern music ensemble in residence at the Corcoran Gallery of Art and in 2007, CMF created VERGE ensemble as the performance wing of the organization.
The mission of VERGE ensemble is to promote and encourage the composition, performance and enjoyment of modern classical music. Our innovative concerts feature new and recent works by both emerging and well-established American and international composers. VERGE and CMF have been presenting concerts of new music in Washington, DC and internationally for 38 years, and our exclusive focus on new music is unique among DC performing groups. Throughout its existence, the organization has pioneered performances that combine art and technology, and has partnered with highly esteemed local venues including the National Gallery of Art, the Library of Congress, the Smithsonian Institutions American Art Museum and American Indian Museum, La Maison Franaise/Embassy of France, and the Corcoran Gallery, where VERGE serves as ensemble-in-residence. VERGE provides opportunities for the creative expression of composers by giving their music outstanding live performances, and connecting composers and performers directly with our audiences, thereby fostering vital and mutually constructive artistic relationships. A recent Washington Post review describes our mission perfectly, saying that CMF/VERGE puts modern classical music in front of the public with more dedication and skill than any other group in Washington.
Visit the VERGE ensemble website at www.VERGEensemble.com to learn about ensemble concerts, updates on the seasons program, to see images from our concerts, to donate online and to participate in our VERGE ensemble new music community.
Elizabeth McNutt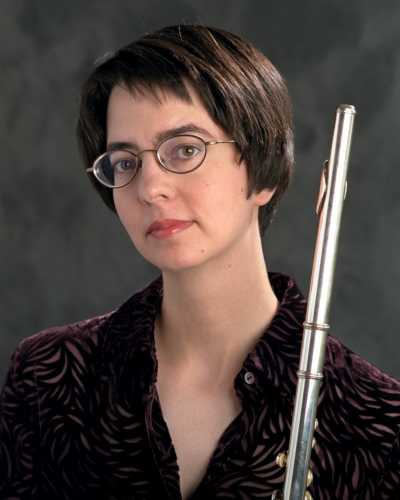 Virtuoso flutist Elizabeth McNutt discovered her passion for new and adventurous music almost as soon as she began playing. She has dedicated herself to this path, commissioning and premiering countless new works and becoming an expert interpreter of the masterpieces of the last century. Besides her ongoing collaborations with young and upcoming composers, "commanding flutist Elizabeth McNutt" (LA Times) has worked with such recognized figures as Pierre Boulez, Brian Ferneyhough, Harvey Sollberger, Cort Lippe, Philippe Manoury, Russell Pinkston, Roger Reynolds, Joji Yuasa, and Joan Tower.